Fleet and Family Support Center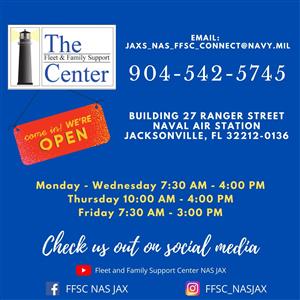 Your personal life affects the operational readiness of the Navy, so naturally the Fleet and Family Support Center wants you to get the best from yourself. FFSC programs are aimed at making life in the Navy more meaningful and productive. Single people and married persons, from E-1s through Admirals, are all receiving FFSC services right now. You are not alone. The FFSC staff is here to listen and to help. Sometimes talking things over helps to put our lives in perspective. The FFSC offers workshops, personal finance management, ombudsman programs, new parent support, family employment assistance and much more!
Available Workshops
Check out the workshop calendar on the right side of this page under the "Downloads" section to learn more.
Sexual Assault Prevention and Response (SAPR):
DoD Safe Helpline: 1-877-995-5247